products;
billing information, payment;
project profitability in general;
customer's country;
project period;
correspondence and messages on the project;
Project Feedback;
project events;
description.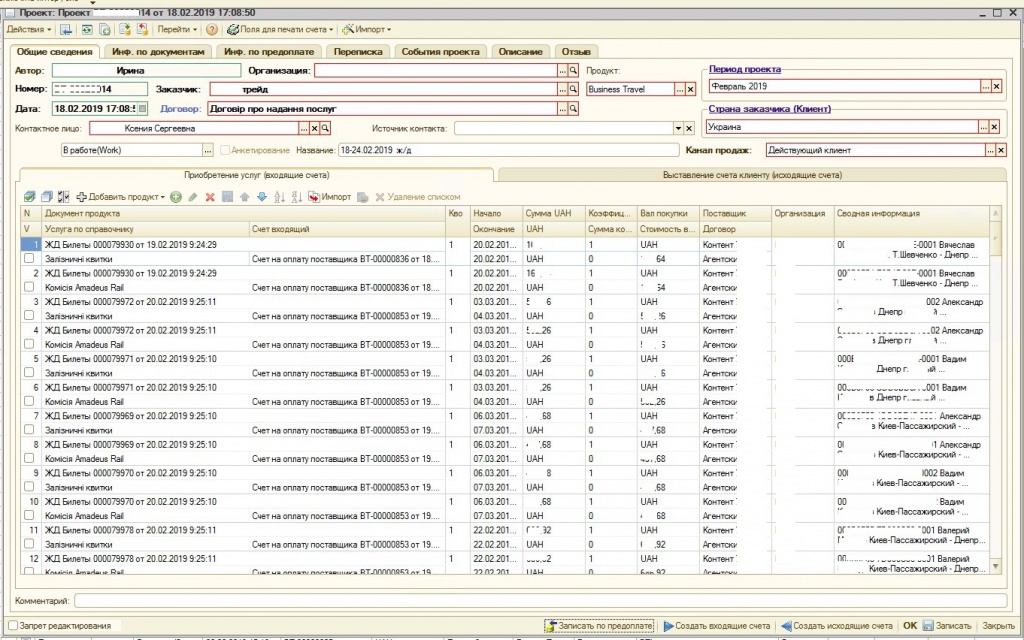 Fig. 2. Document "Project". Purchase of services (incoming invoices).
Fig.3. Document "Project". Customer invoicing (outgoing invoices).
The system implemented various articles of products
, which will allow you to consider the following data on products in the project:
general tour;
hotels;
flights;
train tickets;
visa;
insurance;
transfer;
food;
conference service;
creative part;
ground handling;
commission;
other services.

Fig.4. Appearance of the report "Project Report".
Fig.5. Report "Project Payments".
Fig.6. Report "Payment by Products".
Fig.7. Client Dynamics Report.
The system has various reports
, which will allow you to receive information on:
paid projects;
paid products;
by air ticket;
by event;
for the project as a whole;
for unpaid projects;
receivables;
airline sales;
hotel sales;
client dynamics;
event marketing.
The module works on the basis of a typical configuration "Trade Enterprise Management (TEM)".
Module cost: from UAH 20,000
(excluding the cost of implementation in the customer's configuration).